About Our Site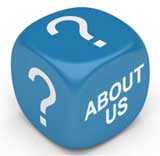 EasyDinnerRecipes was formed to offer a unique reference point on a complete range of easy to make dinner recipes.
Do you watch with bewilderment as yet another TV chef performs strange rituals with odd-sounding ingredients and ends up with a fantastic-looking meal? How do they do that with such confidence? EasyDinnerRecipes is the website to find simple ideas for food dishes that can be prepared and enjoyed by everyone.
Recipes and suggestions on this website are designed to guide and inform anyone who needs a little encouragement in the kitchen to produce the results that they want; as and when they want them!
There is no great mystery to serving good food without fuss. Follow our step-by-step guides to achieve the culinary creations you crave; without the time-consuming inconvenience of being a bona fide 'foodie'.
If you need: inspiration for a quick and simple supper; to learn how to put together a tasty meal without creating tons of washing up (one-pot dishes); hassle-free catering for all occasions, or some suggestions of how to create a quick meal from the contents of your store cupboard, you will find solutions here.
Whether you are an established cook or not, EasyDinnerRecipes will give you the tips and confidence to make sure you're never stuck for simple dinner ideas again.
Our concern was that there was no single UK resource for interesting features and practical advice on this subject.
Our features and articles are written by experts - who have experience, or a particular interest in this area.
Our Background
EasyDinnerRecipes was founded by John Rowlinson, the founder of PtS.
John, through PtS, is involved in a number of ventures including software and property companies. A percentage of revenue from these activities goes towards funding EasyDinnerRecipes and a number of similar sites.
Our focus is simply on having experts create the highest quality information possible that is widely read.

Related Articles in the 'Site Information' Category...