Many Uses for Tomato Based Sauce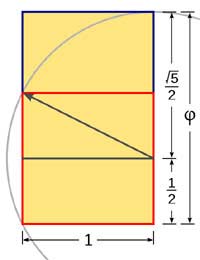 A good tomato based sauce recipe is handy to know as it can be used for so many different recipes.
If you use a tomato based sauce that can be frozen you will always have the basis of a family meal at hand when you need to cook.
Fresh or Frozen
Many people swear by fresh tomatoes and go to great lengths to purchase fresh tomatoes, peel and pulp them but these days even chefs on television tell us to use the canned varieties so the choice is yours. When using canned tomatoes try to use the 'plum tomato' variety as these are juicy and full of flavour.
If you grow your own and have a glut of tomatoes as often happens why not make up a batch of tomatoes sauce and freeze it down ready for use in the future?
Fresh
If using fresh tomatoes put them into a bowl and pour over boiling water, this will cause the skins to curl back and they can be peeled with ease.
Basic Recipe
Olive oil, two tablespoons
Two large onions, peeled and chopped
Two chopped garlic cloves
Canned or fresh tomatoes roughly chopped
Mixed herbs of your choice
Tomato paste to thicken
Salt and pepper to season
To prepare
Heat the oil and add the onions. Cook until soft but not brown.
Add the garlic and any other seasonings required.
Add the chopped tomatoes and cook gently until soft.
Add tomato paste to thicken if required.
Leave to cool slightly before whizzing in a blender or hand held blender to a smooth sauce.
Cool and freeze in bags.
Quantities
Freeze in different sized portions as sometimes you may only need a little for a recipe and other times it will be the main part of the meal.
Pasta Base
The sauce can be used as a base to pasta dishes. Add to cooked minced beef, chopped chicken or cooked vegetables and serve with a past of your choice.
Shepherds Pie
Add the sauce to cooked minced beef or lamb, onions, carrots and mushrooms before topping with a tasty mashed potato and grilling for a family shepherd's pie.
Pizza
Several spoonfuls of the tomato based sauce can be the basis of the toppings for a family sized pizza.
Chilli
Add to kidney beans, minced beef and a teaspoon or two of chilli powder for an instant chilli con carne. Remember you can replace the kidney beans with a can of baked beans if you are not a fan of kidney beans.
Stews
A few tablespoons of the basic tomato sauce in a stew will add extra flavour and create a base for a tasty stew.
Curry
Use as a base for your curries adding vegetables and meats of your choice. Remember that if children are eating the curry do not make it over hot – or make two batches for adults and for children.
Chips
Add a spoonful of sugar or sweetener to the basic tomato sauce and bottle ready to go with your homemade fish and chips.
You might also like...