Turkish Piyaz Salad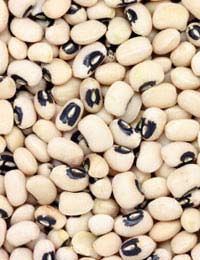 Turkish Piyaz salad is a classic salad that tastes wonderful and, in addition, is suitable for vegetarians and takes only a short time to prepare. One of the most popular ways to make a piyaz salad is to use black eyed peas.>
Turkish Piyaz Salad
To make this delicious salad, that will serve four as a side salad or two as a main course salad. You will need four:
cups of cooked and drained black eyed peas
a bunch of chopped scallions, making sure you use both the white and green parts
half a cup of toasted broken walnuts that have been toasted by using a dry skillet to toss them over a medium heat for approximately 9 minutes
half a cup of pomegranate arils
one cup of flat leaf parsley which can be either chopped or, if the leaves are small, left in their whole state
a quarter of a cup of virgin olive oil
the juice from three large lemons
one teaspoon of salt
a quarter of a teaspoon of black pepper
four teaspoons of zahtar.
After putting all the ingredients in a large bowl, and stirring well, pour the dressing over the piyaz salad, before blending the ingredients again.
The dressing for the piyaz salad can be prepared in a small bowl, making it easier to pour over the salad. The dressing for the piyaz salad consists of olive oil, zahtar, lemon juice along with salt and pepper.
Making Use of Hard Boiled Eggs
Another variation of the Turkish piyaz salad is to use navy beans, tomatoes, onions and hard boiled eggs.
For this salad you will need:
two cans of navy beans (that have been drained)
two chopped medium tomatoes
a small sliced onion
two cups of chopped hard boiled eggs
two tablespoons of olive oil
one tablespoon of red wine vinegar.
Piyaz is a salad that is constructed in layers.
Get the navy beans and drain and, after draining them, pour them into a serving bowl. After doing this add the hard boiled eggs followed by the chopped tomatoes and sliced onion.
The dressing for this version of Turkish piyaz salad is made by mixing olive oil and vinegar, which is then poured over the salad.
Using Kidney Beans in Your Salad
It is also possible to make a Turkish piyaz salad using kidney beans.
For this you will need:
a can of white kidney beans
two diced tomatoes
four green onions which have been chopped
a small and chopped cubanelle pepper
a quarter of a sliced red onion.
To garnish the piyaz salad it is possible to use 3 boiled eggs which have been divided into quarters and some black olives.
The dressing consists of 50ml of extra virgin olive oil along with half a lemon and some salt and pepper.
To prepare the piyaz salad first wash and drain the kidney beans before blending with the remaining ingredients and pouring over the dressing.
You might also like...