Cooking in a Crisis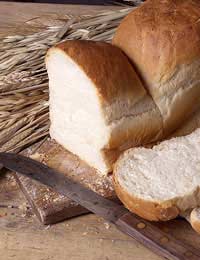 Floods, power cuts and snow have all got us thinking about how we can cook in a crisis situation. There are other crises too however, such as children suffering exam stress or unexpected guests turning up for dinner. Here's our rundown of how to cope.
Physical crisis cooking
The first thing to remember is that if the power goes off, so does your computer, so make sure you've printed out 'crisis' recipes and stored them somewhere you can reach easily. As well as pantry basics, you'll find having some disposable metal baking trays, paper plates, plastic utensils, and paper towels will make your life much easier if there is a water shortage and/or no light to wash up by.
Then ensure you've invested in a range of essential store-cupboard foods:
Cooking oil is valuable for frying foods or making a roux to thicken sauces and stews. It keeps well in cool weather.
An unopened jar of mayonnaise can be kept for several months but once opened should be used within a couple of days if not refrigerated.
Flour keeps for a year in a sealed container and sugar, salt, and honey last indefinitely if you keep them well sealed, as do dried pastas, rice, and dried vegetables – but be aware that dried beans and peas need long soaking and cooking times which may not be helpful if your cooking facilities are limited
Breakfast cereals can be eaten without milk or mixed with honey and chocolate to make 'bakes' (if you have an oven) or no-bakes if you have a fridge
Long life milk keeps for up to six months while dried milk powder can be stored for a year
Cans of tuna and meat can be used hot or cold and make good sandwich fillings too
Emotional crisis cooking
Keep to a routine as much as possible. This reassures young people under exam pressure, suffering from teenage angst and also older people struggling with illness or perhaps bereavement. It's a good idea to spend simple time with them, not making demands on them but being available to chat. This can easily be done while cooking a simple soup – ask them to help with light tasks such as peeling vegetables, because people often find it easier to unburden themselves while undertaking a simple activity that occupies their hands.
We often feel we should cook 'tempting' meals for those who are struggling emotionally. This can add to their burden however, as they feel they need to show appreciation, so it's better to revert to simple childhood cookery: boiled eggs and toast; sandwiches with favourite fillings or a light pasta dish.
It's also vital to ensure that people eat little and often if they are feeling unable to cope with life, so plan to have small meals and lots of easy snacks such as biscuits and fruits and milky drinks if they are well-tolerated by the person you're cooking for.
Unexpected guests crisis cooking
When guests arrive without warning, it's easier than you think to have a good spread on the table without stress.
Keeping a nice range of savoury biscuits in sealed containers offers an elegant set of canapés. You can chop olives, spread pate, crumble cheese, layer cold meats or top with grilled vegetables and pesto sauce. Instant appeal from the store cupboard. You can add to the presentation by dotting the serving dish with radishes or sliced tomatoes, or whatever else you have around the house to make an attractive display – garden flowers will also look pretty.
Impromptu barbecue
If you have some suitable meat in the fridge or freezer, barbecuing can be a perfect way to entertain unplanned guests as they'll get to help with dinner, enjoy some fresh air and relax with you as you cook. Add a simple salad from the kitchen or a big pasta salad and you don't have to worry too much about cleaning up afterwards.
Bake a spud
Baked potatoes are an ideal way to extend a meal that's already on the stove or in the oven when guests turn up. To make a tasty but easy to prepare dish, serve them with: melted cheese; butter or herbs; tuna; onions; coleslaw; pesto or even baked beans to make a tasty but easy to prepare side dish.
You might also like...